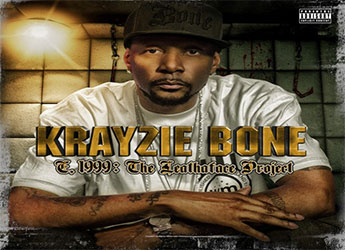 Krayzie Bone talks about being a 'Legend' on new single.
Krayzie Bone is back with Real Talk Enter¬tainment for the release of his sixth studio solo album E.1999: The LeathaFace Project. A tale of trials and tribulations, The LethaFace Project, will surely enthrall the listener. With each song having its own unique sound, identity and story aligned with perfectly fitting dark and fiery beats, it takes the listener on an incredible journey of life's highs and lows.
With the impressive lyricism from Krayzie Bone that made him a household name, along with features from his thug brother and Outlawz member Young Noble, The LeathaFace Project is a must have for Bone Thugs fans and new fans alike. Today, Krayzie Bone releases the aptly-titled first single, 'Legend,' from his forthcoming new album.