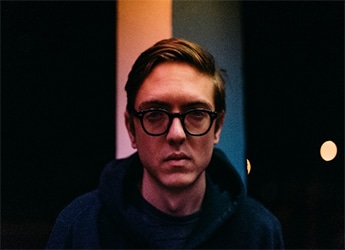 L'Orange connects with two spitters, Blu and Elzhi for new single 'The Difference'.
Nashville/Seattle producer L'Orange released two new tracks, The Difference featuring Blu & Elzhi and the instrumental track  The Everyday Illusion. The new tracks are exclusives from the upcoming album The Ordinary Man (out October 27th on Mello Music Group).  The new album is the third solo album from producer L'Orange. Known for his early 20th century inspired style and stripped down jazz influence, L'Orange's solo work is often very personal and intimate and the new album is no different.
Conceptually, the album follows a magician from being an unknown to the biggest star in the world. Performing impossible feats for thousands of people, the magician eventually becomes disillusioned and bitter, blaming the world for not understanding his greatness.