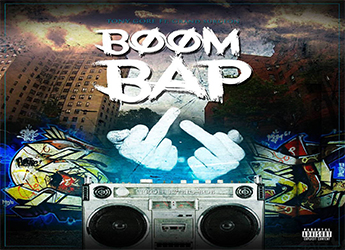 Tony Gore and Grand Surgeon connect for this new single titled 'Boom Bap'.
Underground hip-hop artist, Tony Gore gets sentimental on his single Boom Bap, the latest track off of his recently released album 'Coming For Blood Sede Vecante II', showcasing his tight grip on the mic as a talented raw MC.  Pairing up with Brooklyn hip hop legend Grand Surgeon, Boom Bap feels futuristic while paying homage to the simple nostalgic drum and snare beat, layered with timeless samples giving it an original Boom Bap feel from the golden era.
Tony Gore teams up with visionary producer BigBob to help us rediscover real hip hop lives in the underground with their fresh delivery of authentic music that represents and expresses the unprocessed message of hip hop.