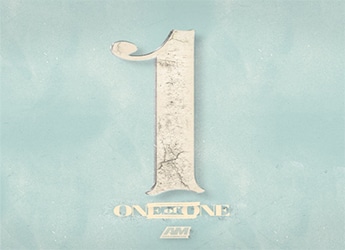 araabMUZIK drops new album One Of One on Friday.
araabMUZIK is a Producer/DJ and brand ambassador from Providence, RI, who brings the element of live performance to the electronic, dance and Hip-Hop music world. He has hypnotized festival goers with his fast moving hands and the ability to turn his AKAI (MPC) drum machine into an instrument made just for him. Aside from touring with A-Trak on his Gold Gone Wild tour he has been busy collaborating with new artists and established producers within Dubstep, House, Trance, Trap and Hip Hop creating a new sound that will be introduced with the release of his new EP, One of One, and upcoming tour. Born into a musical family, araab learned to play the drums when he was three and by ten he was playing the piano and producing.
araab rose to fame in 2006 when he started beat battling on the MPC. Duke Da God made the discovery, affiliating him with the Dipset Label. He made a name for himself producing hit records for the Dipset. In 2009, Araab produced four tracks for Camron's Crime Pays album (which peaked at #3 on the Billboard charts, including #1 on the Rap Chart), including the standout "Get It In Ohio." Araab would go onto contribute to numerous Dipset projects; including Jim Jones' Capo and producing the majority of Camron & The U.N.'s Heat In Here Vol. 1 and Cam & Vado's Gunz n' Butta.
Over the last decade, araab has performed alongside Skrillex, Diplo, Alicia Keys, Kendrick Lamar, Swizz Beatz and A-Trak.and his beats have been heard on projects from Danny Brown, Slaughterhouse ("Hammer Dance"), Swizz Beatz ("Street Knock" f/ ASAP Rocky), ASAP Mob, Fabolous, 50 Cent, Royce 5'9", Styles P, Lloyd Banks, Azealia Banks, The Southpaw OST, Schoolboy Q & Troy Ave.  Although his ethical code prevents him from discussing the incidents with much detail, araab has also overcome multiple gunshot wounds from two separate robbery attempts.
araabMUZIK is a talent who's only competition is himself. The MVP of the MPC!! His new project appears on the heels of his recent Dream World (2016) debut album and his collaborative project with Joe Budden Rage & The Machine; which simultaneously debuted at #1 on the Rap charts at Billboard and iTunes.
After releasing the first single, "Wanted," via an exclusive premiere with Hotnewhiphop, araab returns with another sample, "Selda," which is co-produced by !llmind, to tide you over until One of One is released on Friday.