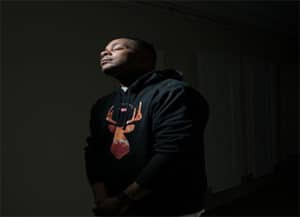 Big Inf drops off this new 'These Thoughts' freestyle.
Big Inf last appeared on SpitFireHipHop a few months ago when he released his 'Vicky' single which featured heavy weight spitter Ali Vegas. Today Inf returns with this new freestyle called 'These Thoughts' to follow up his album 'New Industry'. Be sure to check back for more from Inf very soon.
Related: Big Inf ft. Ali Vegas – Vicky
Preset with id 0 does not exist!Main playlist with id 551 does not exist!