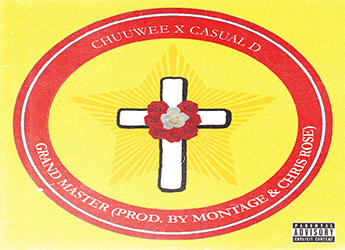 Chuuwee unveils the first official single from the intermission album "Sabbath", with 'Grand Master.
The new song focuses on overcoming obstacles in day to day life and being prepared for survival at all times. Chuuwee reflects on how far he's come from his high school days with the support of fellow Sacramento artist Casual D. The song is produced by Money Montage, Chris Rose and KingNamedTutt.
"It's kind of Passive Aggressive in a sense. It's basically me saying I know it's really "hot" outside but I'm the only one who can keep cool " Chuuwee says.
'Sabbath' the Dystopia intermission album drops on November 10th via Below System Records.