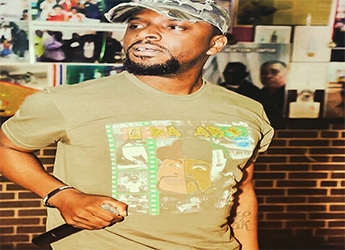 Dell-P connects with Just Blaze for 'Better With Time'.
Philly's 2016 Breakthrough 'Artist Of The Year' award winner, Dell-P is back with new music. Dell-P is the true definition of Hip Hop. A West Philadelphia native who isn't afraid to create his own lane and refuses to conform to the new wave.
Today Dell-P drops off this new single called 'Better With Time'. With this single he connects with Just Blaze which seems to be a good combination. Dell-P has a lot of great things currently happening for him as well as on the horizon.
Preset with id 0 does not exist!Main playlist with id 554 does not exist!