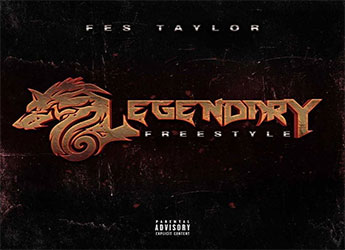 Fes Taylor is on his way to 'Legendary' status with the release of this new freestyle.
We all want to reach legendary status with whatever is we do. Unfortunately, the lion share of us will never know this feeling. Today Fes Taylor releases this new 'Legendary' freestyle with a few choice words for some.  Fes says if he were taking shots, people would know; there will be no subliminals from him.
To become 'Legendary' one will need to overcome many challenges, this is something that Fes Taylor knows firsthand. He provides some of his hurdles in this new freestyle. Take a listen and let us know what you think below.