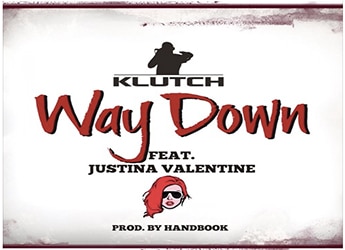 Klutch debuts on SpitFireHipHop with 'Way Down' featuring Justina Valentine.
Meet Klutch, the Hip Hop/Pop artist from Milwaukee whose life story is not what you'd expect. A Saudi-born, Filipino now based in the US, grew up in the heart of Islam, and utilizes Hip Hop to express his
Christian faith frequently. When asked to discuss his style, Klutch responded: "It's inspirational music, really. Spreading peace, positivity, and God's love through the ministry of music."
Following in the footsteps of Hip Hop artists like, Chance the Rapper, Klutch's music can also be described as Hip Hop gospel infused with Pop, and Soul. Such is the case on, 'Way Down. Justina Valentine, who's featured on Nick Cannon's "Wild N Out," contributes a verse on the motivational anthem.