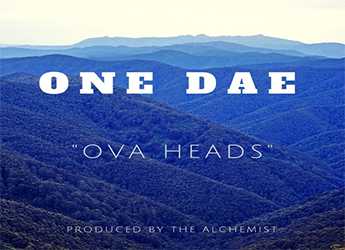 ONE DAE drops off this new 'Ova Heads' freestyle.
ONE DAE has been away for a while. We last heard from him more than a year ago when he released his 'The Philosopher's Stoned' mixtape. Today he returns with a new freestyle and uses the MOBB Deep track, produced by The Alchemist.
He admits to rapping wack in the past but has now stepped up his game. "I one two your piece with the biscuit, life gettin' shorter opposite the shit list get, life's a game any ways I'm a risk it." Take a listen to 'Ova Heads' below.