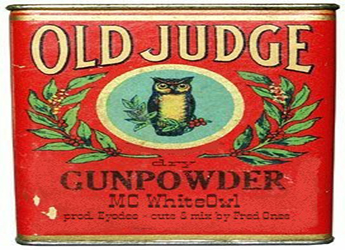 WhiteOwl and Eydee Beats for this new single called 'Dried Gun Powder'.
WhiteOwl is preparing to release a new album titled 'Born Yesterday', The new album will feature production from Statik Selektah, FatCatHayze156, Fred Ones, Wann Sklobi and DJ Mondee. Leading up to the release of the album WhiteOwl will release a new joint every week until December when the vinyl drops.
'Dried Gun Powder' is the first joint of the album which isproduced by the very talented Eyedee Beats, of Venice Beach, California. Take a listen and let us know what you think.
Preset with id 0 does not exist!Main playlist with id 555 does not exist!