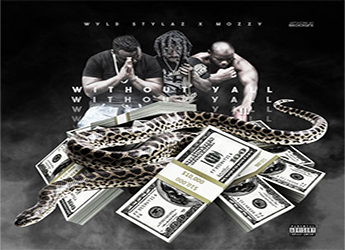 Wyld Stylaz is back with 'Without Yall' featuring Mozzy.
Hailing from New Jersey, 2Dee and Haze along with producer Xclusive, bring a fresh energy to the hip-hop scene. Fresh off their street releases with Zoey Dollaz, Mickey Factz and Troy Ave, Wyld Stylaz release the first record,
'Without Yall' from their upcoming project Famous Or Not 2, which is set to be released towards the end of the year. With Mozzy lending a perfect assist verse, 2Dee & Haze kick it off by describing their harsh reality of survival and making it off the streets.