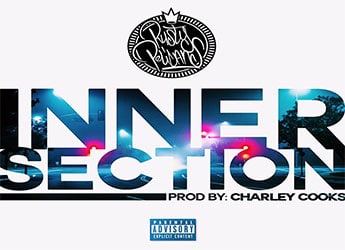 Rusty Pelicans share their new single title 'Innersection'.
Rusty Pelicans release brand new song, "Innersection" ahead of their 3rd Annual Danksgiving* party at Mad Planet. New music from Rusty Pelicans is always something to be thankful for and "Innersection" is no exception. The music and narrative come together seamlessly in this offering from one of Milwaukee's most notable hip-hop acts.
Upon hearing, the listener is treated to what can only be described as the wisdom from years of dedication to the craft being manifested over the course of four minutes. Everything about "Innersection" is gorgeous and lush. Turn up the volume and get lost in the dreamscape painted by Rusty Pelicans.