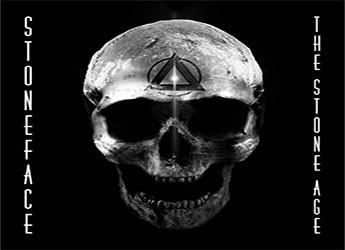 Stoneface connects with Nature for this new 'Ransom Dialect' single.
On the midst of Stoneface's debut album release, "The Stone Age", the North Philadelphia wordsmith liberates another jewel titled "Ransom Dialect" featuring the Queensbridge veteran Nature (The Firm). The pulsating landscape of "Ransom Dialect" is provided by producer BP and serves as a solid foundation for both spitters to deliver their street diction.  Nature provides a classic performance before smoothly passing the mic to Stoneface, spitting "If you can't be like Mike be Dominique…", and Stoneface receives the pass fluidly while adding on, "Around the back like Kyrie…" followed by a vivid Stone verse that perfectly paints a picture of triumph over today's poverty-stricken streets.
Stoneface's "The Stone Age" will be released by Gemstarr Regime Records on Friday, November 3rd, and features additional guest appearances by Freeway, Sadat X, Lil' Fame (M.O.P), Ras Kass, William Cooper, 9th Prince (Killarmy), Blacastan and Quiyiim Bayah.