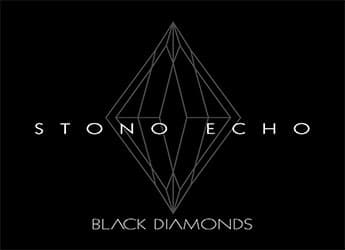 Stono Echo debuts on SpitFireHipHop with 'Workin'.
Jacksonville, Florida-based soul/hip-hop duo Stono Echo presents "Workin", the new single from their EP Black Diamonds, which drops 12/15/17 via Full Plate. They're comprised of producer/DJ Paten Locke on the beats and scratches + multi-instrumentalist & composer, Jay Myztroh on vocals & accompaniments. Jay Myztroh says, "'Workin' displays our connection beautifully.
In 'Workin' I'm declaring my freedom from a mindset that held me bondage for too long." Their last release was the 2016 single Politrickin (listen). They say, "Blackness, freedom, courage, African, American, oppression and love for self are all expressed in the Stono Rebellion as well as in our music. Its link to Stono Echo is thematic, geographic and genetic." Their name references the 1739 Stono Rebellion, their theme being 'cosmic gospel'.