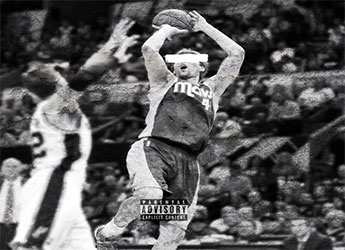 Eric Leon debuts on SpitFireHipHop with 'Perc Nowitski'.
With the NBA season just getting started, Eric Leon of Epidemic Music & TruStory Ent, drops 'Perc Nowitzki' a record produced by Komposer co-produced by Cool and Dre.  This record comes as a follow up to his hit single "In My Bag" which has been rapidly gaining popularity nationwide.
Eric's ability to harmonize and deliver ear-catching melodies, while still giving listeners different rhyme schemes and stand-out lyrics is what separates him from most of hip-hop's current artists. Listen to 'Perc Nowitzki' and leave a comment below.