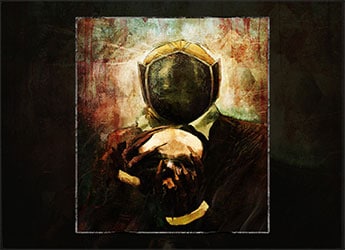 Ghostface Killah and Apollo Brown announce new project and release 'Rise Of The Black Suits' single.
Appollo Brown and Ghostface Killah just announced the collaborative project titled 'The Brown Tape'. Narrated by The RZA, this is Ghostface Killah's brutal tale of gangsters, betrayal and one vengeful soul hunting the 12 most powerful crime lords in the World. The Deluca's pressed Tony's remains into 12 vinyl records – one for each member of the family.
This project is a daring, full-length Crime/Horror concept album. Executive Producer, and Ghostface Killah's longtime Wu-Tang Clan collaborator, The RZA refers to the album as "groundbreaking" in the hip hop genre. Look for the project to be released on January 26, 2018. Listen to 'Rise Of The Black Suite' below.