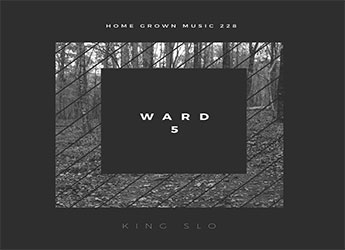 King Slo debuts on SpitFireHipHop with 'Ward 5'.
King Slo makes his SpitFireHipHop debut with with the release of "Ward 5 (Way Back Round)". The single kicks off the run to his next album and does so with a bang. Slo shows a balance that tinkers the line of confidence and mellow in his content and sound.
A smooth hook carries the track as the Home Grown Music huncho brings some of his more ferocious bars. Its clear that the Moss Point, Mississippi rep is ready to step his game up with the release of "Infinite" which is coming at the top of 2018. For now enjoy this one and keep your eyes peeled.