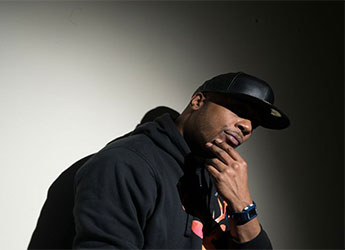 Big Inf begins 2018 with this release titled 'Sade'.
Big Inf returns today with a new single off his 'New Industry: The Playlist'. Big Inf hails from the Fordham section of The Bronx and has created and maintained an exciting buzz for himself online.
Inf's album"New Industry: The Playlist" is a homage to the "Culture" and allows Inf to expound on his admiration for it.  "New Industry: The Playlist" also speaks from the perspective of an artist who remembers how record labels once were run, oposed to the way things are done today, Inf's flow and delivery are both melodic and deliberate, and we know that you will love it.