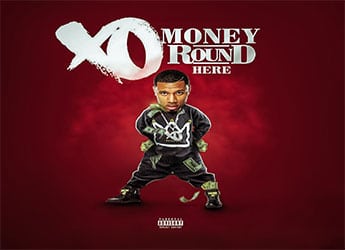 DJ XO drops off his new single titled 'Money Round Here'.
DJ XO makes his SpitFireHipHop debut with a new record. After enjoying tremendous success with his first hit record "Off The Lot", H-town's hottest super-producer DJ XO follows up with blazing hot new single "Money Round Here". He also produced 'ICE' the Young Lyric single featuring Lil Poopy. The single can be purchased on iTunes now.
Preset with id 0 does not exist!Main playlist with id 566 does not exist!