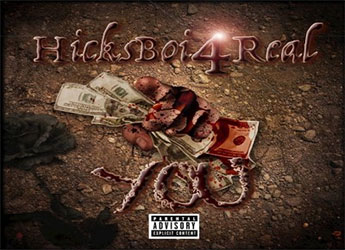 HicksBoi4Real makes his debut on SpitFireHipHop with 'You'.
HicksBoi4Real is known to bring the energy needed to take the crowd to the next level. His solo effort is a journey into his ever expanding artistry. Born, Naijee Hicks, HicksBoi4Real moved to Atlanta at the young age of 3. There, he immersed himself in Atlanta's rich and vibrant Hip Hop culture. Hicksboi4real has maintained a focus on creating dynamic and engaging music.
He has caught the eye of music industry legend, Neal Pogue who quickly signed him to his company Fulton Yard Unlimited. Under Neal's watchful eye, HicksBoi4Real has honed his craft. Influenced by artists such as Lil Wayne, T.I., and Drake he presents his second solo single , "You" distributed by Fulton Yard Unlimited/Priority.