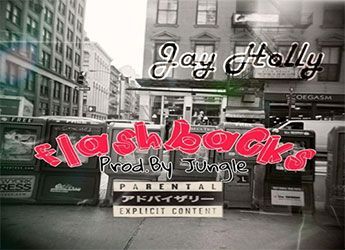 Jay Holly drops off his new 'Flashbacks' single produced by Jungle.
This new single from Jay Holly will have you rethinking the decisions you have made in your life. The single starts with a scene from Juice just after a shooting took place. Have you ever revisited what you have done over your life? 'Flashback' produce by Jungle tells a story of a friend who kills his best friend. With that one mistake, he threw his whole life away.
We must all think before reacting and this single provides an example of what happens should we not. Listen the new single from Jay Holly and think before you act.