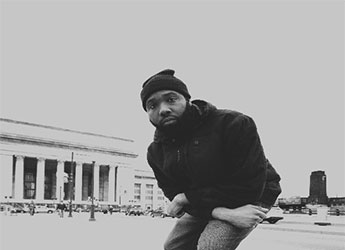 King Shampz debuts on SpitFireHipHop with 'Cigar Smoke' produced by Azzan.
As East Coast as it comes King Shampz and Azzan are a duo of rappers representing the city of Brotherly Love, Philadelphia, Pennsylvania. Brothers biologically the two have been working together musically for about three years with Shampz taking on most of the rapping duties and Azzan on the production side of things. An excellent partnership, formed in the spirit of true Hip Hop, the talented pair have taken their love and respect for the boom bap culture and crafted a brand of music which has led to the product which they are most proud of, the critically acclaimed mixtape "All Hail The King".
The mixtape itself is a combination of sounds that made Hip Hop's glory days and the sounds that will be laid as a format for future MC's and producers in this brilliant art form of Hip Hop. Follow these young brothers as they rewrite history and develop their Dead Wrong Records brand. This new single from the brothers is titled 'Cigar Smoke'.
Preset with id 0 does not exist!Main playlist with id 565 does not exist!