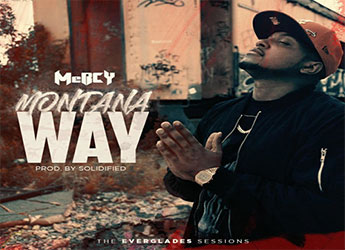 MeRCY drops off his new single 'Montana Way' produced by Solidified.
After a little hiatus, MeRCY returns from the swamps of the Everglades. The quiet-yet-lyrical monster is back with new tunes, in the form of his latest series "The Everglades Sessions" which he'll be releasing new music every Wednesday at 9:54pm EST.
The Everglades renegade is starting it with the head banger "Montana Way" of paying homage to drug kingpin, Tony Montana and his lifestyle. The audio crack production is provided by Solidified. 2018 is starting off in a iLLustrious fashion so continue stay tuned for more digital drugs.