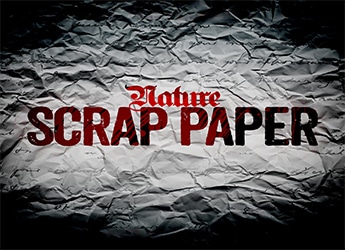 Nature begins the new year with the BP produced 'Take A Trip'.
Nature (The Firm) returns with another single to promote his latest release "Scrap Paper". "Take a Trip" starts with a perfectly placed BP hook that is a play off of one of Nature's most iconic verses from the NORE classic posse cut "Banned From TV".  Nature skates across the track switching between verses and hooks with a free form song structure that is a refreshing change from the generic song structure of 16 bars and then a hook. Nate's emotion can be felt throughout the track, recorded the day of the tragic news of Chris Lighty passing. Nate and BP continue to show the chemistry they created when recording the album "Target Practice" which was entirely produced by BP.  Take the trip by pressing the link and make sure to support Nature's new ep "Scrap Paper" on all digital platforms.
"Scrap Paper" is a collection of previously unreleased and forgotten tracks Scrap Paper fearures guest spots from Curren$y, Capone, Little Vic & Mike Delorean as well as production from BP, 88 Keys, Buckwild, Alchemist, DJ Supadave & more.