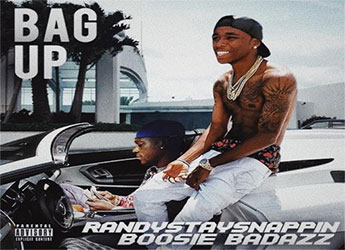 Randy Stay Snappin is back with 'Bag Up' featuring Boosie.
Lit Life x Randy Stay Snappin releases new single "Bag Up" featuring the Louisiana legend Boosie. The single was produced by the up and coming Jaya On Da Beat. Randy Stay Snappin 22 years of age has been on the scene since 2008 but took a break for 5yrs in 2013 to revamp his style.
In 2014 he made a major comeback, and hasn't looked back since. Randy Stay Snappin new hot single "Bag Up" is a perfect example of this beneficial transition, that even Boosie couldn't resist.
The collaboration sound's awesome together, and this fire single is proof. It's already being played in clubs, and events the city of Florida is absolutely loving it. Be on the look-out for Randy Stay Snappin "Bag Up" official music video. Catch onRandy Stay Snappin and Boosie on tour this summer performing "Bag Up", and more new music from Randy Stay Snappin.