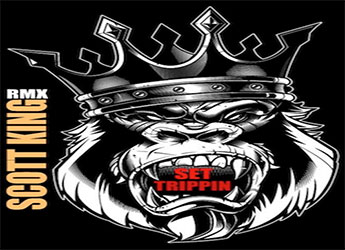 Scott King starts the new year with his KingMix of Casanova's 'Set Trippin'.
Scott King has been dropping jewels for quite some time now. He has been known for this going back to the days when he was known as Q da Kid under the Def Jam umbrella. Now the indy artist is still showing he has what it takes to leave his mark in the industry. The Brooklyn MC jumps on fellow Brooklyn rapper Casanova's new street banger 'Set Trippin'.
Preset with id 0 does not exist!Main playlist with id 570 does not exist!