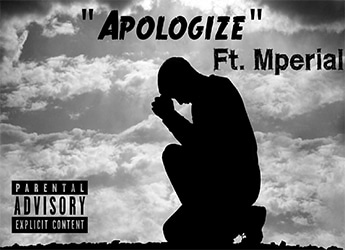 Spoda starts the new year with 'Apologize' featuring Mperial.
It's been more than one year since we last heard from Spoda when he dropped a freestyle to Mobb Deep's 'Quiet Storm'. Fast forward to today and Spoda a.k.a. Mr. Dopeflow return with new music for the new year.
Apologizing is always hard but when someone wants you to fall down on your knees and apologize, that is out of the questions. Spoda and Mperial let you know the struggle on this new single titled 'Apologize'. Neither will kneel and apologize to anyone.
Related: Spoda a.k.a. Mr.Dopeflow – Quiet Storm Remix
Preset with id 0 does not exist!Main playlist with id 571 does not exist!