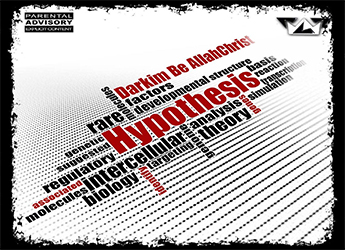 Darkim Be AllahChrist debuts on SpitFireHipHop with 'Hypothesis'.
New York emcee/producer Darkim Be AllahChrist presents "Hypothesis", the self-produced single from his forthcoming album Chemical Burns, featuring Master Kbar, Supreme Just, Venge Milz, AllahWise, AllahReal, 36Zero, Fresh 3 Emcees and AllahRhamel from Fame Labs Music crew. A member of the Wu-Elements production crew, Darkim produced the Gravediggaz' 1997 track "12 Jewels" as well as A.I.G.'s "Bronx War Story".
Explaining the single, Darkim says "Fame Labs (his label) is 5% high scientists and the album is called Chemical Burns. So that first song of the project is "The Hypothesis".