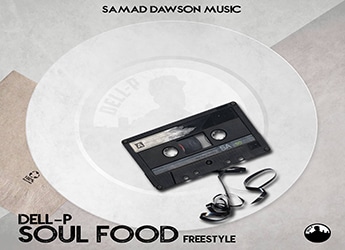 Dell-P is back with this new 'Soul Food' freestyle.
Philadelphia's Dell-P starts the month with a new freestyle. February is Black History month for those who may not know this interesting fact. Dell-P decides to release this new 'Soul Food' freestyle. He has a lot of gems in this freestyle.
Dell-P is arguably one of the hottest artist of Philly right now. If you are looking for stories from him about how he sold drugs and the trap, you won't find them. Dell-P is not about that life, he aims to uplift the his people. Listen to the 'Soul Food' freestyle below.
Preset with id 0 does not exist!Main playlist with id 573 does not exist!