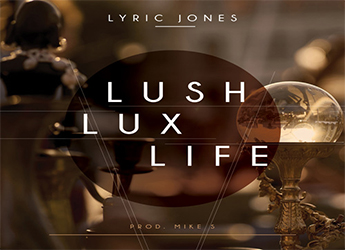 Lyric Jones drops new 'Lush Lux Life' single produced by Mike S.
Lyric Jones is one of our favorite artists in Hip Hop. The way she flips words to get her point across is flawless. Today she releases a new single titled 'Lush Lux Life' and she does it again. Her effortless verbal assault on this track is astonishing. Lyric Jones takes us on a journey and gives us a glimpse of the luxurious life.
The Mike S produced track is a thing of beauty combined with the lyrical abilities of Lyric Jones. Listen to 'Lush Lux Life' below and leave a comment.