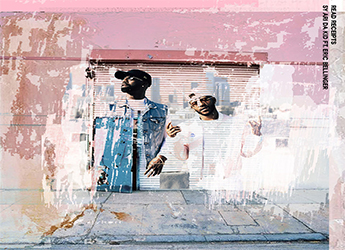 Sy Ari Da Kid and Eric Bellinger leave them on 'Read Receipts' produced by Natra Average.
Sy Ari Da Kid shows no signs of slowing down after a hot start to his 2018. Following up on his well received, recently released, Better Safe Than Sy Ari EP, The Atlanta resident is gearing up for the release of his next project at the end of this month.
This time around, Sy comes with a decidedly different sound as he slows things down and revisits the storyline he last touched two years ago on his B4 The Heartbreak album. The aptly titled follow up, After The Heartbreak, will be out February 28th (fittingly two weeks after V-Day). Today, we get a sample of what's to come with the lead single "Read Receipts" featuring LA crooner, Eric Bellinger.
Says Sy Ari of the song and collaboration: "I've always been into the homie Eric's work, so we felt like we had to make this collaboration happen for the fans. The whole idea of people reading texts and either not replying or simply sending a one-word response is what inspired this song, we chose to put a twist on that concept."