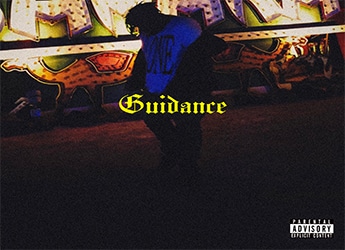 Daylight Tone returns with the BanksTheGenius and K.K. Mcfly produced 'Guidance'.
One month after the release of his surprise first mixtape, Wild card and Chicago native Daylight Tone leads us to a bass and space like gem of an offering in his latest single 'Guidance'. Daylight comes out the gate firing off his melodic and infectious wordplay while easy dancing over a BanksTheGenius x K.K. McFly co produced beat. With a simple and almost easy chord progression, Tone finds yet another way to keep us hooked into his stories of learning to live his best life as well as being too faded and losing his beloved blunts.
Given the news of Daylight Tone's upcoming performances at this year's SXSW festival within his first 6 months of his rap career, 'Guidance' will be a service everyone needs quickly.