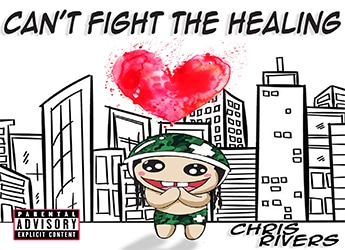 Chris Rivers continues with his onslaught on new music. Today he releases 'Can't Fight The Healing'.
Chris Rivers brings the vibe this week over Mac Miller's "Fight The Feeling" with his own rendition "Can't Fight The Healing" where Chris paints the picture of someone with a broken heart attempting to find connections elsewhere which are ultimately shallow and unfulfilling.
It's clear that there is a need of time for healing. This one ismore raw and vivid with the slower more tonal flow that Chris has been showing lately.