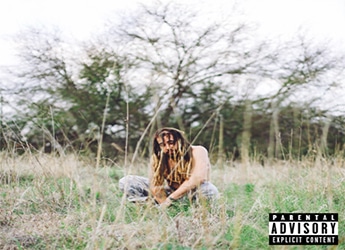 DillanPonders returns with his latest in 'GZUS'.
DillanPonders' name is not new to hip hop, but his current sound and mindset are. Today he brings us the second single off his upcoming MATRIX album: 'GZUS' (Prod. Kevin Rolly & NASTII). After the wild anthem that was the first single 'SAMSON', 'GZUS' is slower, more introspective, but with a bass that could break your car windows.
Once celebrated as the rapper to get fucked up to, Ponders' infamous lifestyle used to match his party music. Inevitably, he spiralled out of control, losing his friends, his money, his house, and ending up homeless.
As he says on 'GZUS', this was the rock bottom he needed to hit before he could take flight. Ponders got clean, locked himself in the studio, and began forging a new path. Now, at 26, he's the healthiest he's ever been, and creating the best music of his career.
'GZUS' is a track to boost your confidence, positivity and self-worth. Ponders wants to show listeners that they're all Gods in their own right, and he's leading by example.