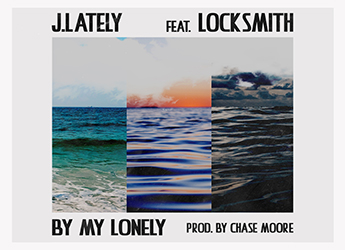 J.Lately returns with 'By My Lonely' featuring Locksmith.
J.Lately teams up with fellow Bay Area emcee Locksmith to deliver his new single, "By My Lonely". This vibey yet brooding track touches on the paradoxical experience of feeling more connected than ever before due to things like social media and the internet, while at the same time feeling isolated and disconnected from others.
The two emcees navigate the topic effortlessly, adding their personal experiences to paint a a vivid picture for their listeners. Production is handled by frequent collaborator Chase Moore. J.Lately is currently joining Locksmith on his 33-city United States tour, and the two spitters are set to head to Canada directly after for 18 more dates. Visit www.justlatelymusic.com for all show and ticket info.