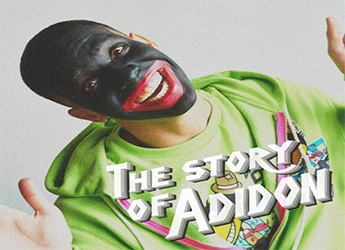 Pusha T responds to Drake with 'The Story of Adidon'.
Push T responds to Drake's 'Duppy Freestyle' freestyle and it appears that the gloves are off. It has gotten really person in this beef. First of all the cover has Drake in blackface which appears to be calling him out. Before you ask why Pusha T put Drake in blackface, this is an actual photo of Drake.
"Sophie knows better, ask your baby mother
Cleaned her up for IG, but the stench is on her
A baby's involved, it's deeper than rap
We talkin' character, let me keep with the facts
You are hiding a child, let that boy come home
Deadbeat mothafucka playin' border patrol, ooh
Adonis is your son
And he deserves more than an Adidas press run, that's real
Love that baby, respect that girl
Forget she's a porn star, let her be your world"
Let us know what you think of Pusha's response with 'The Story of Adidon'Â in the comments below.