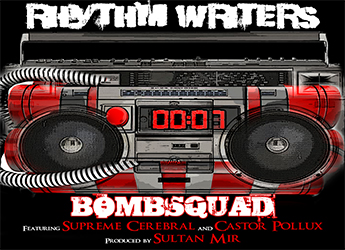 Rhythm Writers debuts on SpitFireHipHop with 'BombSquad' featuring Supreme Cerebral & Castor Pollux.
Underground Orange County based artists the Rhythm Writers have been a staple in Southern California for many years. Opening for legends, recording with legends and putting out material for 10 plus years.
Bombsquad is a wrecking ball of chaos. Supreme Cerebral sets it off incredibly, followed by the hook from Castor Pollux and verses by Awaxx and Mr Crowley. It's a perfect storm.