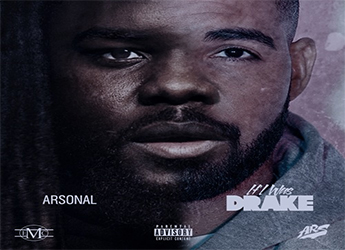 Arsonal Da Rebel responds to Pusha T with 'If I Was Drake'.
Arsonal Da Rebel is well know for his lyrical prowess and maybe Drake should have had him pen a response for him. On this new release Arsonal calls 'If I Was Drake' he spits from Drake's point of view. Arsonal goes at Pusha T and Kanye West and does not hold back.
This seems to be Arsonal's playing field. In Battle Rap everything about your opponent can land in your bars. Their is a lot of research that is done in Battle Rap. Arsonal gets very personal on this single. Listen to "If I Was Drake' below and let us know what you think.