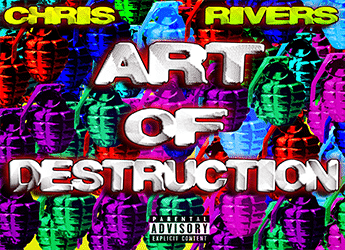 Chris Rivers drops off his latest in 'Art Of Destruction',
Happy Barzday Wednesday! Chris Rivers is back this week over J Cole's "Is She Gon Pop" instrumental with his version called "Art Of Destruction" where Chris talks about self Sabotage and triumph with melody and bars being the vehicle for delivering his message.
Press play on this and let us know what you think in the comments below.