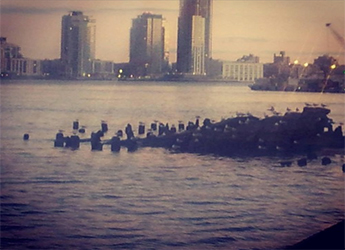 Jimmy ValenTime has Blu join him on the 'Far Away' remix.
Jimmy ValenTime is a fixture in the New York City underground. The South Bronx native, born to a Dominican mother and European father experienced a lot of strife and witnessed a lot of violence growing up. All of which has driven his ambitions in Hip Hop, and life, overall.
For his latest offering, as the Summer rolls in, the Bronx native taps popular Los Angeles rapper Blu for a smooth, old school vibe. The song deals with the aftershock of a break-up that one didn't see coming.
The remix explores the themes even deeper as the sober production describes the feeling of regret once a relationship has ended. Each artist approaches the sentiment from different perspectives, making for an interesting listen. Listen to the 'Far Away' remix below.