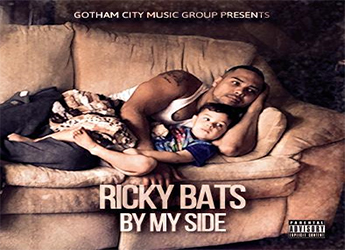 Ricky Bats returns with his new single 'By My Side'.
As a follow-up to his fire "BATS WAVE" mixtape, Ricky BATS delivers again. Gotham City Music Group's Bronx-born independent recording artist, Ricky BATS, gives his loyal fans the first record off his upcoming album titled "Visions Of A Prospect".
The first single "By My Side" is a heartfelt Hip-Hop joint about his youngest son and was released on Father's Day as a tribute to real father's everywhere. BATS continues to evolve and you can expect more genuinely relatable tracks on his forthcoming album, currently scheduled to be released in September 2018.