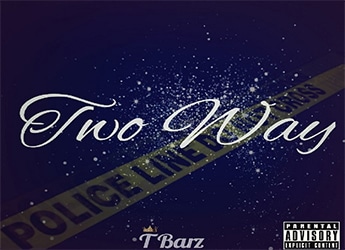 T Barz drops off his new single 'Two Way'.
T Barz returns with a new single today "Two Way'" from chart-topping female hip-hop recording artist, T Barz. "Two Way" was written and produced by T Barz, Lou Humphrey and Jasmon Joyner.
"The moment I heard the track, I fell in love with the beat and immediately, I knew that I wanted to tell a story….a story that's easy to follow," says T Barz. "I was on Facebook one day and saw a post of a guy that mentioned, "women always crying when a guy does them wrong or cheat on them, just do it back!" & I was like hmmm, ok that's my story line….a woman playing the game right back instead of curling into a ball and crying," she mentions. "It's a boss move that women rarely make or have the strength to do, so I made it happen in a song," adds T Barz.  Listen to the new single below.