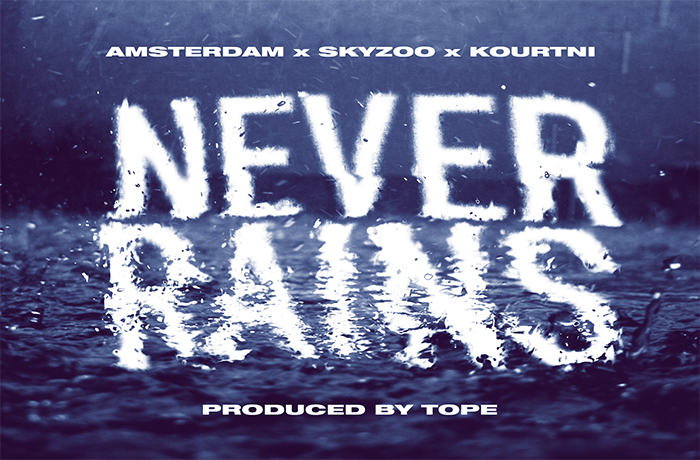 Amsterdam releases the TOPE produced 'Never Rains' featuring Skyzoo and Kourtni.
Oregon MC Amsterdam returned from a brief hiatus last month with his Celtics inspired theme Danny Ainge. Taking no time off Amsterdam connects with TOPE again on production, but this time also taps the NY legend Skyzoo for a stand-out feature verse.
Recently connecting in Bend, OR the two artists chemistry led them to multiple collaborations both also including the incredible talents of rising vocalist Kourtni. Anthemic keys and a twisting bassline provide the backdrop as these two MC's get fully in their bag. Nearly stealing the show is the newcomer to the party, Bend-based singer Kourtni, gracing the track with her presence.
Be sure to catch up Amsterdam's previous releases now available via Apple Music, Spotify, Tidal, and more plus add "Never Rains" to your summer playlist. Keep your eyes open for one more collab from this team of Amsterdam x Skyzoo x Kourtni x TOPE.