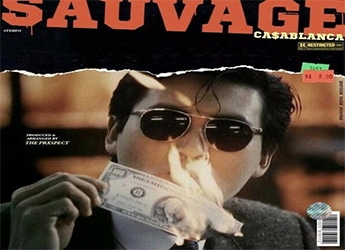 Ca$ablanca and producer The Prxspect connect for his new 'Sauvage!'.
Dallas artist Ca$ablanca keeps it Hip Hop with the release of his latest single. He connects with producer The Prxpect on 'Sauvage!' The track is a heavy drum and dark track that lends to the titled of the single.
Ca$ablanca is building quite the reputation and a real spitter. Keep your ears open for more from him in the near future. Until then, press play on 'Sauvage' and let us know what you think.