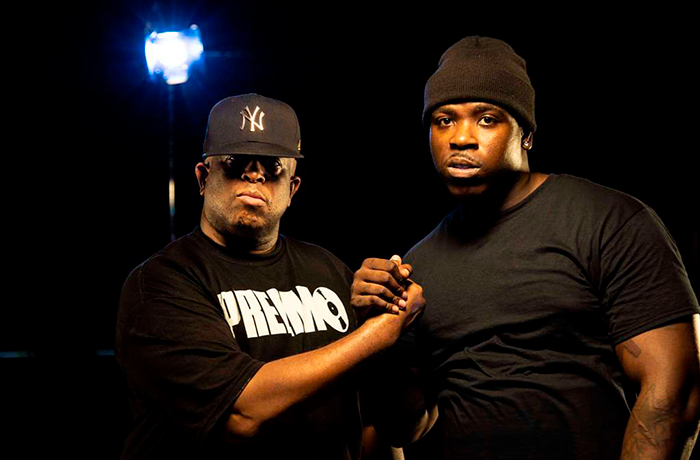 DJ Premier and Casanova join forces for this new single 'Wut U Said?'.
At midnight, legendary producer DJ Premier and Brooklyn MC Casanova released their brand new single "WUT U SAID?" that takes us back to NY in the 90s via Payday Records. Premier comes off recent success with Drake's platinum album Scorpion on which he produced "Sandra's Rose" and Casanova with his EP Commissary, both of which were released on 6-29-18.
The track can be best described as a classic rap record that is a throwback to New York in the 90s. Premier's raw beats and gritty street sound set the tone for Casanova's hyper aggressive lyrics. The record also marks Premier and Casanova's first collaboration.
"Making decisions from a DJ/producer/fan perspective is always my approach when I make a new joint for an artist," said Premier. "Since the Payday deal is a four-single deal, how do you follow the A$AP Ferg record 'Our Streets'? I love hardcore hip hop so much, which mentally took me into a darker place and I immediately thought of Casanova 2x."
"I love 'Don't Run' and 'Set Trippin' and saw the impact it has in the clubs," Premier continued. "I told him that I want to attack the same vibe, but change the tempo into the Preemo tempo. He was there when I made the beat, so he immediately recited the hook to me and I was already sold! I was hoping that he would do his trademark 'B-B-BOOOM' which gets me so amped, so when he put this in the song I knew we had a winner!"
"There are heroes and there are legends," said Casanova. "Heroes get remembered, but legends never die. This collaboration is legendary. Hope dat don't go over ya head."
Throughout the 90s, Premier played an integral role in Payday Records bringing artists to the label and producing many the label's biggest hits including "Come Clean" and "Supa Star." In November 2017, the label relaunched with Premier's track "Our Streets" featuring A$AP Ferg, marking the first time Premier and Ferg ever worked together, and it was a hit. For his second Payday release, Premier again taps a rising New York talent and adds another timeless record to his catalog.
The "WUT U SAID?" music video will be shot by legendary hip-hop photographer Daniel Hastings. This collaboration will rekindle the creative relationship between Premier, Payday, and the iconic photographer Hastings, who made a lasting mark on the way hip-hop was portrayed in the golden era.