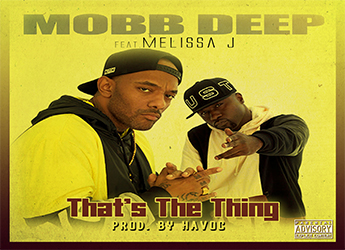 Mobb Deep connects with Melissa J on this previously on released 'That's The Thing' produced by Havoc.
This is an unreleased Hip Hop and R&B Mobb Deep song featuring Hardtimes Records own Melissa J. The the history of this record is, that it was recorded at Infamous Studios and mixed by Knoxxx.
'That's The Thing' was recorded right after Prodigy was released from jail but it was never released until now.