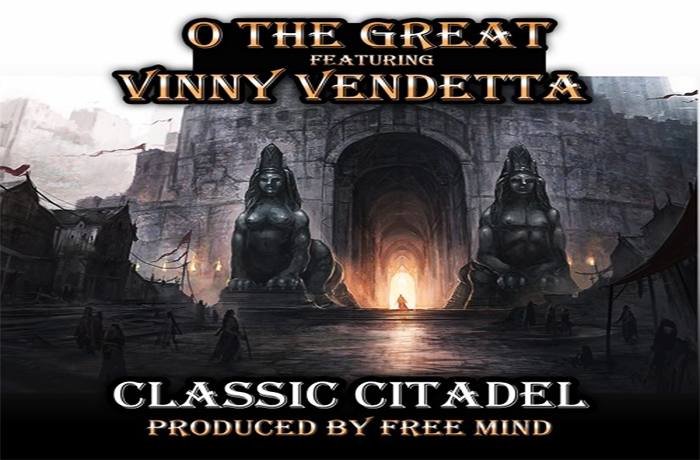 O The Great connects with  Vinny Vendetta on the Free Mind produced 'Classic Citadel'.
"Classic Citadel" is the new single from O The Great featuring Vinny Vindetta. The two artists provide us with a real classic as the title suggests on the Free Mind produced single.
A citadel is the core fortified area of a town or city. The term is a diminutive of "city" and thus means "little city", so called because it is a smaller part of the city of which it is the defensive core.
O The Great, Vinny Vendetta and Free Mind do a great job of defending the core of Hip Hop on this record.