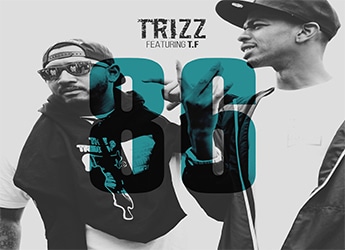 Trizz connects with T.F for his new single '86'.
After the singles "Static" and "All Day Long", the Inland Empire/Los Angeles Hip-Hop artist Trizz, drops the final single before his new album "The Attic" comes out on July 13th. The new single "86" features T.F and it's produced by Stone's Neighbor.
Trizz says "My homie T.F told me sometimes you just got to get rid of some shit and 86 the situation".