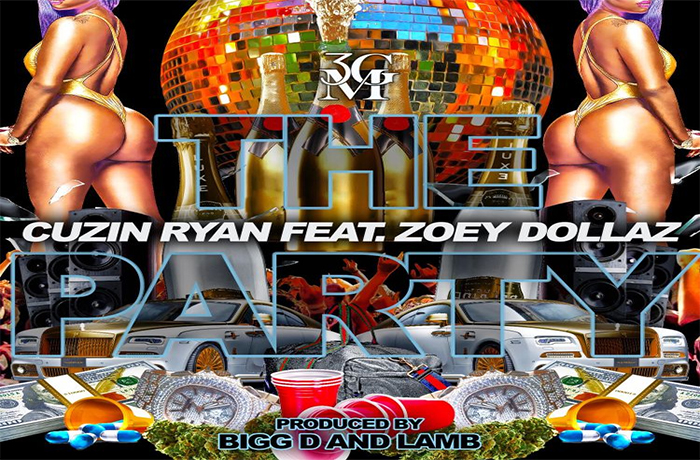 Cuzin Ryan debuts on SpitFireHipHop with 'The Party' featuring Zoey Dollaz.
Cuzin Ryan and Zoey Dollaz teamed up with producers Bigg D and Lamb and completed "The Party" in one day. The track samples Jagged Edge's "Where the Party At".. giving us that subtle sound from So So Def.
Both Haitian and from Miami, Cuzin and Zoey have a lot in common and are putting it down for South Florida. Ryan is currently in the process of developing his mixtape "East Side, East Side" which will be dropping soon. Outside of making music, Ryan works with private homeowners to provide a better living lifestyle for low income families.